MEET OUR INCREDIBLE TEAM FOR HVAC, REFRIGERATION, METAL FABRICATION & PLUMBING IN BILLINGS, MT
The bottom line? Our team members like to fix things. Not only do we install the highest quality systems for business leaders, we are committed to ongoing maintenance and service excellence.  Whether you have a small space like a spa, fitness studio, or coffee shop, we offer routine, prompt attention to your questions or calls so you can continue to do business with confidence.
Similarly, we offer personalized attention to clients who operate department and grocery stores, schools, and hospitals, ensuring their large businesses continue to be vital parts of our community.
Routine maintenance is important to the cost and life of your business. Regular HVAC maintenance can reduce the risk of costly breakdowns by as much as 95% and prevents disasters like frozen pipes during the winter months, a leading source of property damage for business owners.
When you work with us, you're guaranteed 24/7 service for your heating, air conditioning, plumbing, and refrigeration system.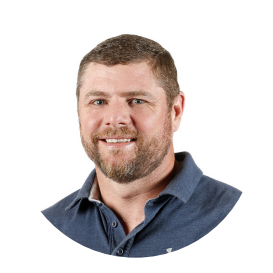 ​CHRIS SCHAFF – PRESIDENT
24 Years Trade Experience
Experience at Air Controls:
24 years in service, installation, design and estimating.
Current Role: President, Company Owner, General Manager and HVAC Department Head
Chris entered the US Navy out of high school. He enrolled in refrigeration school after being discharged from the Navy. He worked for Air Controls in Bozeman as a service technician until 2002. He moved to Billings to become the General Manager of Air Controls Billings. He is in charge of day-to-day business, commercial and residential HVAC, HVAC estimating, and design assist.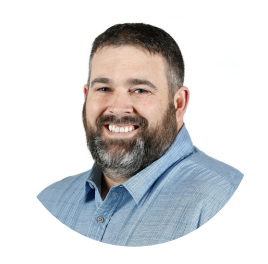 CHRIS STOKES – SERVICE MANAGER
26 Years Trade Experience
Trade experience as
Refrigeration Pipe Fitter
Experience at Air Controls: 26 years
Current Role: Manager of Service
Department and Refrigeration
Department
Chris joined Air Controls in 1995 following his father Steve into the refrigeration industry. He enrolled in the apprenticeship program through the Local 30 Plumbers & Pipefitters Union. Chris began working in refrigeration construction and became a journeyman refrigeration pipefitter in 2001. He also immersed himself and Air Controls into the Energy Management and BAS fields installing DDC control systems. Chris served as foreman and project manager on many refrigeration and control projects throughout the country.
He was selected at the beginning of 2017 to take over for Steve as Service Manager and now oversees the service department, refrigeration construction department which includes estimating and project management, parts ordering, assisting field technicians and helping with the day to day operations.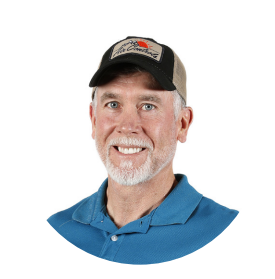 TERRY GRIBBEN – SHEET METAL SUPERINTENDENT
22 Years Trade Experience
Experience at Air Controls: 6 years
Current Role: Sheet Metal Superintendent
Terry grew up in Kentucky, went to high school and his 1st couple of years of college in the Northern Kentucky area. After deciding he would like to continue his basketball career, he transferred to Hanover College in Southeastern Indiana. Terry played 3 years there and graduated with a Business Administration major and a Biology minor. Terry's construction career pretty much began right out of high school. He spent his summers in college working and completing tasks that include; landscaping, grass cutting, framing houses, trim carpentry, residential electric work, and concrete pouring.
Terry first visited Montana after college, while traveling with a friend. He fell in love with the vast beauty of the state. 4 years later, he packed everything he owned in the back of his Ford Ranger and headed west. Terry first worked as a commercial carpenter for 5 years before joining the local 103 as an apprentice. His first 6 years in sheet metal was spent with duct masters, where he worked in the shop as a well as ran various small commercial jobs.
In 2005 Terry and his family moved to Iowa where he transferred to the Local 45 out of Des Moines. In Iowa, he worked for a large sheet metal shop for 9 years, he was lucky to work and run some large jobs and gain valuable experience. Grinnell College Science Center, Mercy West Lakes Hospital, Cedar Rapids Federal Count House, and Principal Financial Group Headquarters, just to name a few.
In 2014, Terry made the decision to move back to Montana, where he soon began his career at Air Controls. He especially enjoys the team atmosphere, as well as passing his knowledge to the younger guys.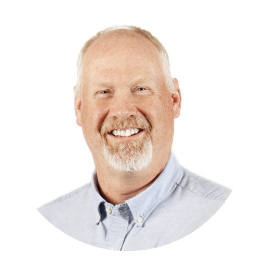 JAY CEDERBERG – PE ENGINEER
24 Years Trade Experience
Trade Experience as PE Mechanical Engineer.
Experience at Air Controls: 6 years
Current Role: PE Mechanical Engineer
Jay Cederberg has worked as an engineer in the HVAC industry for more than 20 years. He earned his professional engineers license in 1998 while working for consulting engineering companies. In 2009 Jay left the design side of the industry and changed his focus to design build projects and construction project management. At Air Controls he is often engineer of record on projects as well as construction project manager. In addition to his design and project management activities, Jay provides professional engineering advice to Air Controls clients that have complex or difficult HVAC issues.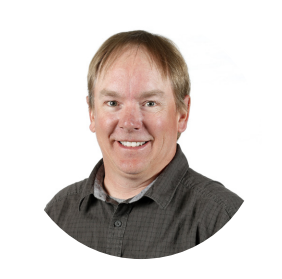 JASON CHRISTOFERSON – MASTER PLUMBER AND DIVISION MANAGER
27 Years Trade Experience
Trade experience in plumbing with experience in residential, commercial service and new construction plumbing.
Current Role: Master Plumber and Plumbing Division Manager
Jason Christoferson has 27 years experience plumbing any type of plumbing issue you can think of and has lived in Billings his entire life. He's ready to take on your project however big or small. He can also give recommendations for other services needed as he knows the industry, especially in Montana. Jason is also factory trained to repair, install and service tankless water heaters and boilers.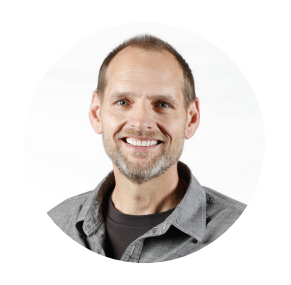 KEVIN WALTER – SHOP FOREMAN
34 Years Trade Experience
Trade Experience as Sheet Metal Worker
Experience at Air Controls: 34 years
Current Role: Manager of stainless steel fabrication and estimating
Kevin began working with Air Controls in 1987 and was hired as a shop pre-apprentice, cleaner, and grunt. Soon after starting, Kevin enrolled into a sheet metal apprenticeship program and ultimately became a journeyman sheet metal worker for Air Controls. Kevin worked many years installing residential and commercial systems. In 1998, Kevin found a new passion and took over the role of shop foreman, which primarily put him in charge of custom and specialty metal fabrication, which includes stainless steel, copper, bronze, and zinc.