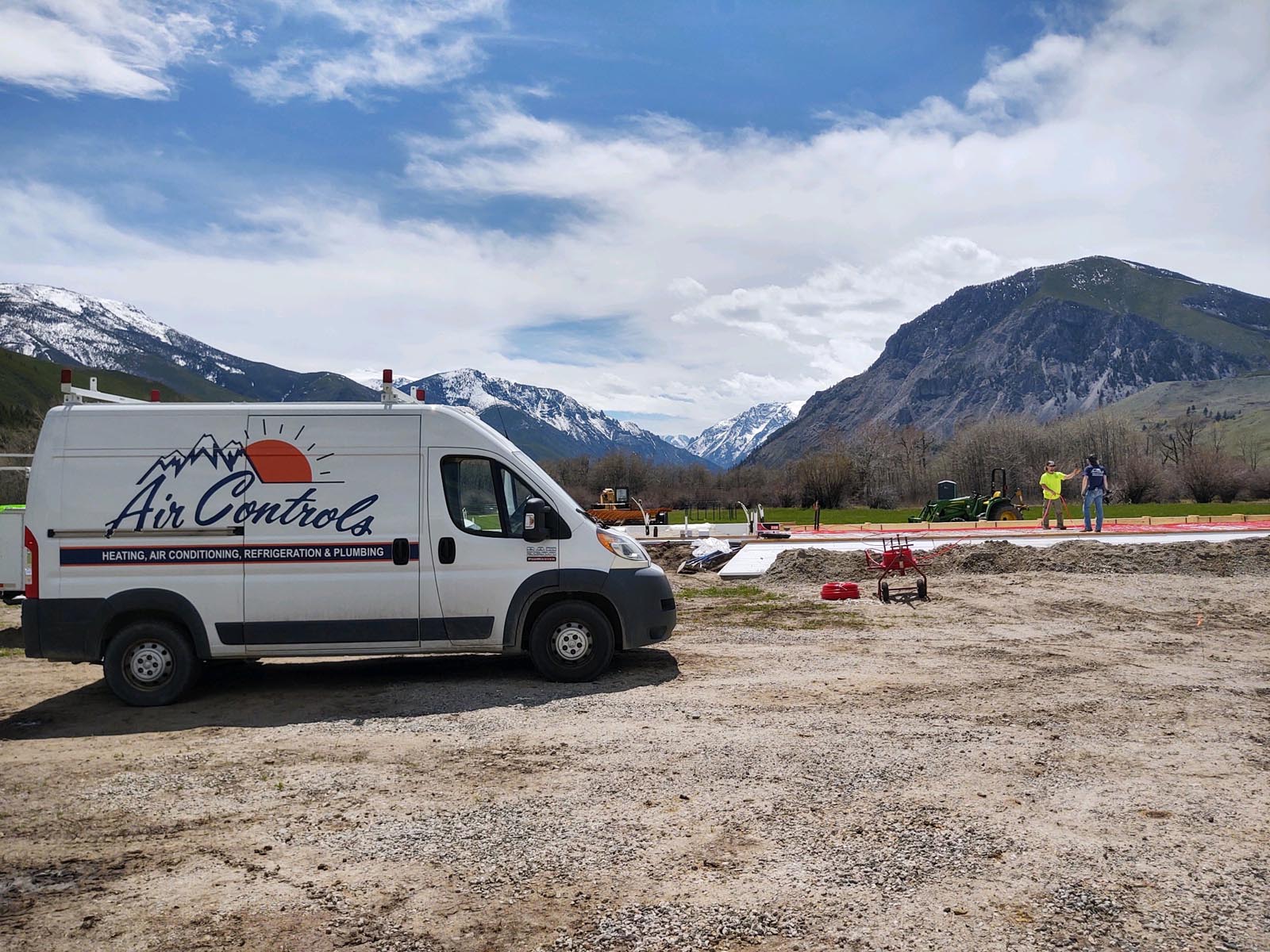 RELIABLE COMMERCIAL AND RESIDENTIAL HEATING INSTALLATION, REPAIR, AND SERVICE IN BILLINGS, MT
Winters here are extremely cold and can often last far too long. Don't let the chilly air from outside sweep into your home or business with an ineffective heating system. Get your premier heating installation in Billings, MT, from Air Controls today.
Heating Repair
Furnace Repair
HVAC Repair
Heater Repair
Heating System Repair
Call on Air Controls for heating repair in Billing, MT and the Surrounding Areas in Montana with complete confidence. We are up to any challenge big or small, with all makes, models, and styles of heating equipment. No job is too big or small, from residential to commercial, and we manage each project with the same personalized attention and commitment to your satisfaction just as if it where our own home or business. Our fully licensed and insured techs never leave you waiting, wondering, or wasting your day. They arrive at your doorstep on time and fully prepared to quickly and effectively solve even complex issues. At Air Controls, we rely on exceptional levels of customer service, business integrity, and technical expertise to ensure a rewarding experience for our customers from beginning to end.
CALL AIR CONTROLS FOR HEATING REPAIR! BILLINGS, MT, YELLOWSTONE COUNTY, MT
Most repairs are completed in a single visit with promptness and explanation so our customers know exactly what we are doing and have confidence that things are done right the first time around. Our integrity and service ensure long lasting relationships, dependable operation, and ideal comfort. You can count on Air Controls! We will never let you down, no matter the time of day or night, holiday or weekend. We have exceptional and qualified team members on-call to assist you with emergency repairs 24 hours a day, 365 days a year, throughout Billings, and the Yellowstone County, MT area.
HAVE RELIABLE HEATING FOR YOUR BUSINESS OR HOME, ALL WINTER LONG
As soon as the first cold air breezes through in October, you should have a working and sturdy heating system for your business or home. Make sure that your heating and HVAC system is running smoothly with normal scheduled maintenance. You don't want to be in a bind when it is freezing out side and inside because your unit isn't working properly. We offer annual maintenance programs that are cost effective and efficient to make sure your family is always warm. With our maintenance programs we can often times detect any possible issues well in advance so don't have heating problems when it's too late.
However, if your heating system wheezes out strange noises, blows out cool air from outdoors, or doesn't even turn on, you know you need to turn to Air Controls for quality heating repair in Billings, MT.
Air Controls works with all different types of heating systems, including:
Furnaces
Boilers
Heat pumps
Whether your heat pump has too much ice on it, or your vents pump out cold air, we're here to help. You can turn to us for any of the following services:
Installation
Repair
Replacement
Maintenance
24-hour emergency service
Don't keep bundling warm socks on and hope the problem goes away. Call Air Controls now for help. Air Controls is a certified dealer for Lennox and Trane systems, but we work with a variety of brands.
KEEP YOUR BUSINESS WARM AND EMPLOYEES HAPPY
If you have a business where you constantly shiver, then you can't focus on important tasks. Keep productivity high and employees happy with commercial heating services from Air Controls in Billings, MT.
We are experienced in helping out every type of commercial structure from retail stores to office buildings. We respond quickly and provide you the relief you need as soon as possible.
DEPEND ON AN ESTABLISHED HVAC COMPANY
Since 1972, residents and businesses across Montana have relied on Air Controls for quality, reliable HVAC services, refrigeration, and more. In our 45+ years of experience, we've seen technologies come and go, and we're also familiar with every sort of HVAC problem people have. When you want an experienced HVAC company by your side, choose Air Controls.
Call us now at 406-245-6416 for quality heating in Billings, MT.