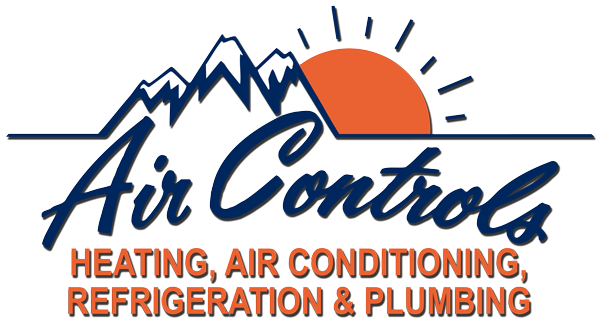 Need HVAC Service After Hours?
Rely on us for 24/7 repairs in the Billings, MT area
HVAC  Plumbing  Refrigeration
2115 2nd Avenue North, Billings, MT 59101
Office Hours: Monday-Friday 8-5
Call for Emergency Services 24/7
Contact us for a non-emergency appointment or quote
Excellent service. The best techs in the business. After several other contractors who failed, Air Controls saved the day and project. We only use Air Controls now. If it's a new installation or troubleshooting our older equipment. I highly recommend Air Controls for any scale of project you have. From your home to industrial installations. Chris and his crew are the best!
KEEP YOUR HOME COZY THIS WINTER
HIRE RELIABLE HVAC CONTRACTORS IN BILLINGS, MT
Whether you're new to the area or you've lived here for years, you know that the winter months can be brutal. If you want to stay toasty warm throughout the season, you need to find reputable HVAC contractors in the Billings, MT area. You won't need to look far—just turn to the professionals at Air Controls, Inc. Air Controls is a certified dealer for Lennox and Trane systems, but we work with a variety of brands. No matter the hour, we'll respond quickly to make sure your heater is working properly.
Go to the Heating page now to learn more about our services.

Allan H. says...
"This was a great experience. From Craig's help and advice on the system, to the two techs who did the install. Those two young guys were very courteous and extremely efficient. I will surely recommend Air Controls to anyone with heating and air conditioning issues. Thanks guys!"
Sherman O. says...
"Service has been great for years. Installation, New Furnace & AC. Price fair. Excellent!"
Suzanne C. says...
"I was having issues with my furnace and desperately needed a technician to come over and fix it. I talked with Kent on the phone and he was so kind and helpful and patiently listened to my situation. He was able to get a technician to squeeze me in between jobs, which I really appreciated since they were all slammed that day. Colter was the technician that came over and he was so nice and although he probably didn't have a ton of time to give me, he never seemed to be in a hurry, he just took his time to make sure everything was thorough and was kind enough to explain what was going on with the furnace. I really was so thankful that he made time to fix my furnace on such short notice and made sure I was happy with it before he left. Had such a good experience with Air Controls and will definitely be using them again."
Kevin R. says...
"We always had a good experience with the technicians who work for the company. They always take time to explain the work being performed."
Jennifer V. says...
"Jared was amazing, prompt and very helpful in explaining what was done. Awesome service."
Joei U. says...
"Excellent. Customer oriented."
Sandra M. says...
"Regarding Antonio for the AC maintenance, he was thorough and happily answered all of my questions completely. He's a keeper! Regarding Connor and my plumbing issues. Wow! What can I say but that he's such a professional and he's super conscientious about his work. He did a wonderful job with the installation of my new kitchen sink and faucet. I really appreciated the time he spent taking care of this for me. And, as a company, Air Controls has the best employees from the folks answering phones and scheduling the work to the professionals who show up to perform the task. Y'all are fantastic! P.S. Thank you for the gift card just because my service was rescheduled to another business day. That was truly unexpected but such a nice thing for you to do. ❤️"
Shelly D. says...
"I loved the professionalism that Jaret and Antonio presented in dress and manner. They arrived EARLY! They were efficient, neat, clean and organized. . I was kept informed of the repair steps and process. Jaret took the time to further my knowledge re: my heat pump and furnace. I would be proud to claim those young men as my sons! "
Dave L. says...
"Adam was absolutely great! Prompt, knowledgeable and helpful."
Pam says...
"Andrei came and was WONDERFUL. He really went above and beyond."
Mark K. says...
"We had a our furnace and air conditioner replaced due to age. We have always used Air Controls for all work and maintenance in the past and they did a great job for us so it was a no brainer to have them do the new units. Craig and his team did a great job and I would recommend Air Controls for all heating and cooling needs."
Missy says...
"Antonio is a professional. He works safely around our food and labeled our system for our benefit. He found a switch that had never been turned on and it was a game changer for our AC. We averaged around 80 degrees and we've been sitting at 72 since his visit! So happy!"
Brian H. says...
"Had a few guys out last year and no one could fix the system. Tried to sell me something new. Travis came out and made the unit work again! I am beyond happy. You definitely sent the right guy!"
John H. says...
"We had another company out before that basically said "nothing can be done." But Jason got in deep and cleaned the coils, etc. and got everything up and running. Jason was great and I say, "give him a raise!" 😊"
Lance T. says...
"During my years of Facility Management you find few that you can call reliable and professional. This is one company that I can say I call and I know they will be there ASAP and then I get a call that either we are repaired or the repairs are at some stage. I would recommend this company to residential or commercial work without a doubt or worry. Thank you for years of reliable service. "
Karen J. says...
"Timely, friendly and put quality in completing the repairs."
Bard M. says...
"I have used Air Controls for years for both our home and rentals. They are great."
Wade A. says...
"Got to the house quickly and fixed my furnace on a extremely cold day! Couldn't have asked for more."
Chris L. says...
"Phone contacts helped us decide to use this company. Service tech had never before repaired the branded furnace we own. He was able to diagnose the issue with non-starting heat cycle. He had it repaired and heating our home again. Grateful we won't freeze again tonight."
Jerold H. says...
"We have used AirControl for over 35 years. We have never had an issue with their service. I would recommend them to any friend or foe who needed service. They have been like family. We will definitely continue to use them."
Clinton K. says...
"Craig did a very good job of explaining all the options and guiding us to make our decisions on what we needed. The technicians were excellent. Very courteous and explained what they were doing, how and why. The installation looks very good, they left the area clean and need, everything works as it is supposed to and they gave good instructions on how to use the new thermostat. We are very pleased."
Jeff says...
"Thank you for the very timely attention; help with the AC. I can't tell you how very much your propt attention means to us!"
Anonymous says...
"Great Work! Both Plubming and HVAC. Thank you!"
Friend & Neighbor says...
"The guys who installed my furnace were the best. Cookies were delicious. Thank you."
Holly H. says...
"Thanks for excellent service Would buy again."
Larry T. says...
"I have been a customer for many year. I recommend Air Controls."
Clay C. says...
"Exceptional sales, service, and install staff. Craig began as our service technician years ago; progressed in your company to sales leader.
During hot spell this past summer our A/C quit; the service staff was "maxed out"; but Craig found time to visit us and got the problem solved. Decided at that time that after 23 years it was time to replace entire HVAC unit. Craig returned; provided us a quote for equipment that we accepted; kept us informed throughout summer about delays. Finally assembled all equipment and install personnel. Install team of 3 (all whom I've forgotten names) led by Craig did outstanding job. Covered floor to reduce possible damage in getting unit into basement; completed job in one day; and we're totally satisfied. All should be complemented on their professionalism; will recommend Air Controls always. Thank you!!!"
Paula B. says...
"We appreicate the quick response and straightforward manner that options and timelines were presented to us.
P.S. The cookies were awesome!"
Dennis L. says...
"I have known about you for 40 years. The whole process was great."
Doris B. says...
"Thank you for the work you have done for me. You are always prompt and pleasant. You work with me on the best solutions and are cognizant of costs. Thanks for the mug and cookies!"
Laura L. says...
"Thank you for the cookies. Excellent service from 2003 – present. Craig is an asset to Air Controls. Thanks to all who put in the new furnace!"
Kristi & Rocky E. say...
"Great workers. Very professional. Great customer service."
Teresa K. with LT Realty says...
"Would use Air Controls for our rental properties."
Lauren H. says...
"Thank you for the cookies! Such a sweet thought! The furnace works great!"
Erica H. says...
"Thanks for the cookies and mug! Love the new heater!"
Rob R. says...
"Will continue to share our good words about you. Thanks for the wonderful cookies!"
Linda A. says...
"I'm a long-time customer."
Jim S. says...
"Worked with Air Controls for years."